Knick Knack Records Pop-Up Store Open For Business!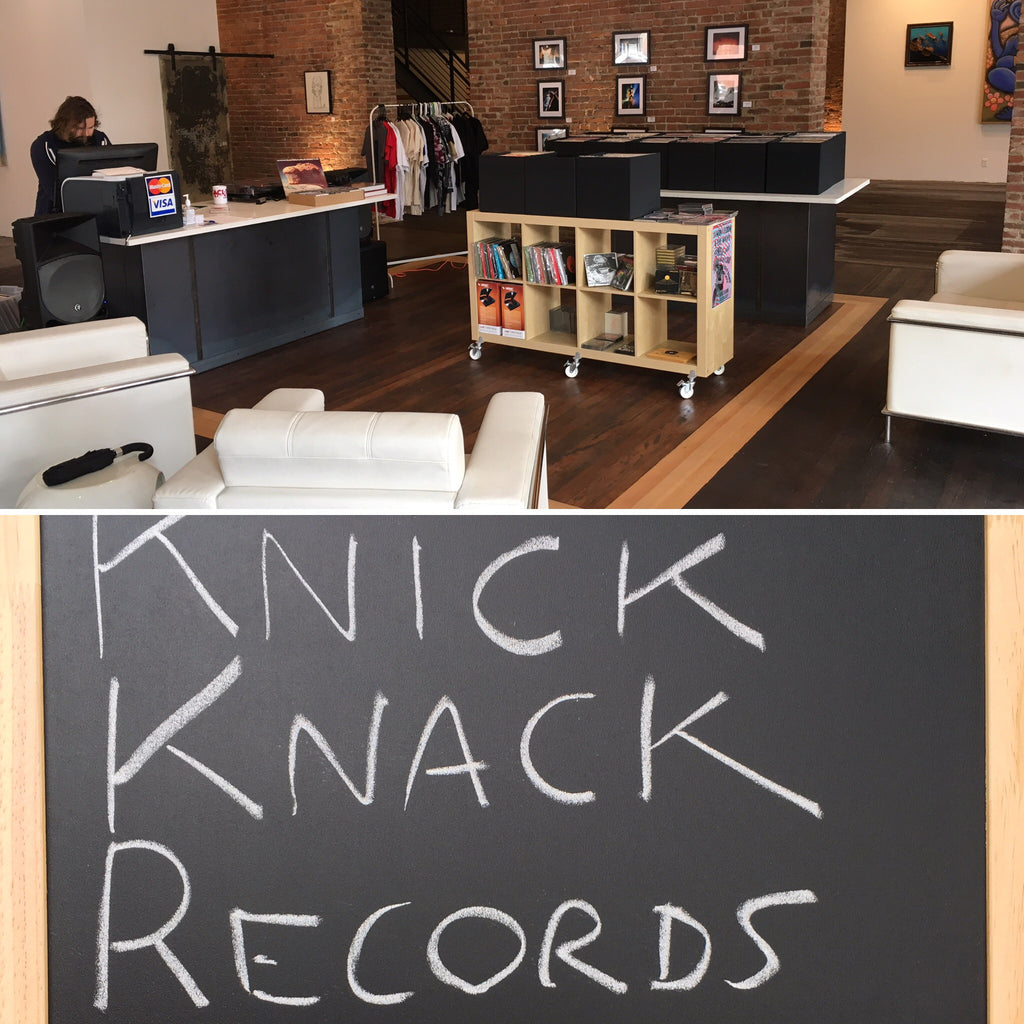 It's happening!
Knick Knack Records landed a sweet spot in Axis Pioneer Square's new space on 1st and Main, a cavernous and venerable location formerly occupied by Seattle's beloved Elliott Bay Book Store. We'll be here slinging vinyl until October 31, every day from 11 to 6, sporting the latest in wearable Knick Knack merch and blasting some choice cuts for those fortunate and/or intelligent enough to drop by. There might also be exclusive discount codes lying around for our physical visitors, codes that will net them free shipping on our fabulous online store.
But don't just come for opportunistic mercenary reasons. Come for the vibe and feel of a homegrown and carefully curated record store in a wonderful new space that hasn't been open for years. Come to hang out and look at the art we share the location with, and come to dirty up your fingers flipping through our very extensive library. And most of all, come because we want to see some friendly faces.
See you there!