GravelRoad (supporting The Pack A.D.) at The Sunset Tavern in Seattle December 7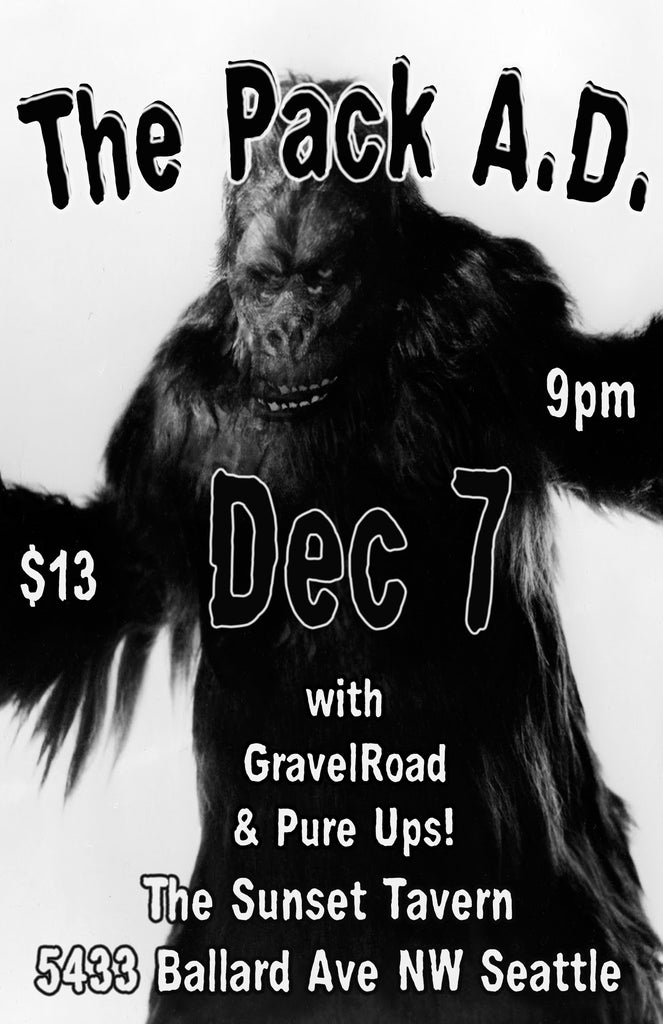 The last GravelRoad show in 2017 will be at the Sunset Tavern in Seattle on December 7.
https://www.facebook.com/events/1487092574705875/ 
All earnings from GravelRoad's performance will be donated to the Northwest Immigrant Rights Project.  We encourage you to give too!
The band isn't taking much of a break and will announce early spring US shows, summer/fall European tour dates and their seventh studio album very soon.