Album Review - GravelRoad Mississippi Time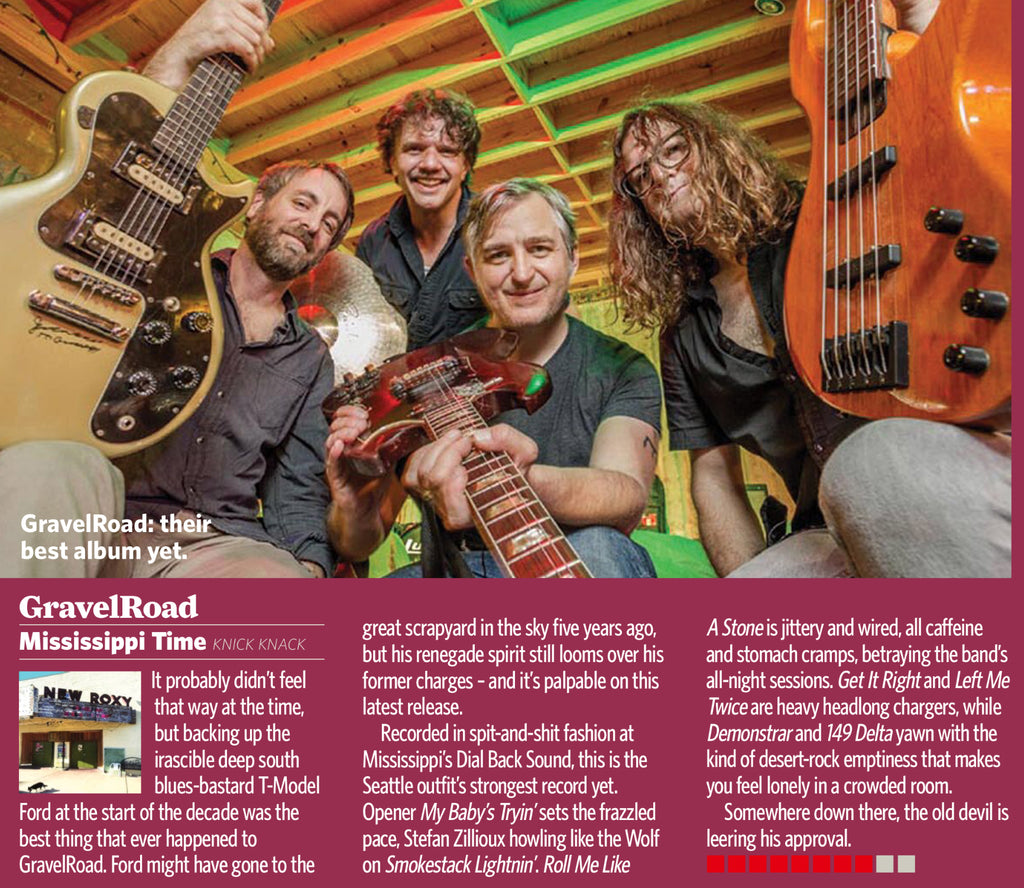 "It probably didn't feel that way at the time, but backing up the irascible deep south blues-bastard T-Model Ford at the start of the decade was the best thing that ever happened to GravelRoad.  Ford might have gone to the great scrapyard in the sky five years ago, but his renegade spirit still looms over his former charges - and it's palpable on this latest release.
Recorded in spit-and-shit fashion at Mississippi's Dial Back Sound, this is the Seattle outfit's strongest record yet.
Opener My Baby's Tryin' sets the frazzled pace, Stefan Zillioux howling like the Wolf on Smokestack Lightnin'.  Roll Me Like A Stone is jittery and wired, all caffeine and stomach cramps, betraying the band's all-night sessions.  Get It Right! and Left Me Twice are heavy headlong chargers, while Demonstar and 149 Delta yawn with the kind of desert-rock emptiness that makes you feel lonely in a crowded room.  
Somewhere down there, the old devil is leering his approval."
Henry Yates ~ Classicrockmagazine.com