Low Hums featured in Full Moon zine (Czech Republic)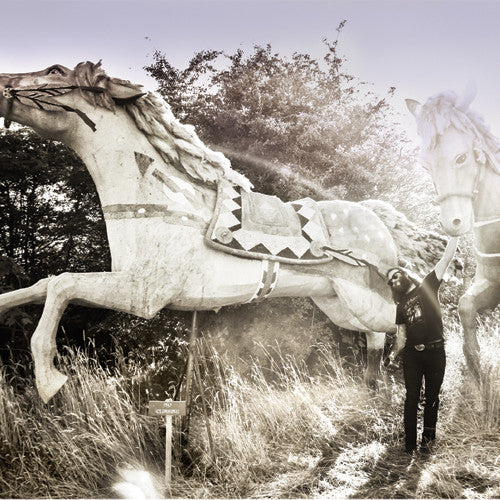 Low Hums new EP "Adventuring In The Near and Far" was featured in the latest edition of the Czech print zine Full Moon and we have a translation below.
by Jiří Vladimír Matýsek
"American Seattle is most famous probably as a cradle of grunge, the musical scene of this six million city still gains attention: let's take Low Hums as an example. The band formed in 2009 around Jonas Haskins, an ex-guitarist of drone-metal band Earth released two LP's and several EP's. Among them is also their newest record, Adventuring in the near and far, an four-song record released digitally and on the casettes only.

The Low Hums music is based on many influencies. The most visible is psychedelia strongly rooted in the sixties, there are also influences of country and the dirtiness of garage rock. Adventuring… comes through the way of soft, non-complicated, alternative rock - which is not meant in a pejorative way. Sound of the EP is based on guitars and jingling banjo (especially on its second part), is little bit hidden in the echoes and is driven forward by simple, yet well working drums by Mike Bayer.

The opening ballad Bongs and Gongs is decorated by dirty, screaming saxophone, which went out of the waves of California surf rock. Others songs fulfill the form of melodically optimistic alt-rock. The tension on the record comes with layered guitars, which goes "in it's own way" over the rythmic section and melody. Many parts takes its listener to far, cosmic emptiness (Breakdown). So, it's the shame, that all the songs keeps the lenght around four minutes - especially, when Low Hums talks on their website about 45-minute jams. This EP is still great promise of things yet to come."