Holiday Sale - save 25% on all orders $50 or more through December 21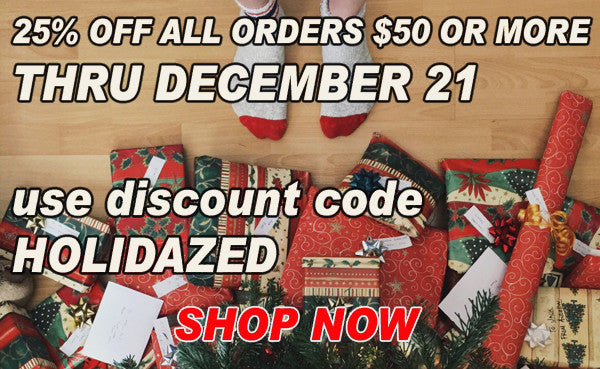 Use discount code HOLIDAZE at the checkout to receive 25% off any order of $50 or more through December 21.  Get you holiday shopping done early for all of your music loving friends and family.
We've got some great gift ideas here for the vinyl lover - check out these vintage vinyl journals...the fronts and backs of the journals are made from actual old albums. All journals are made from recycled materials and 100% acid-free paper. Each journal contains 240 high quality pages measuring 7-1/2"" x 7-1/2"" on 70 lb. paper. Adding to the uniqueness of each journal is a carefully handcrafted cover and finish work.